Tap "Shifts" from the main menu.
Tap "Upcoming Shifts."
View list of your upcoming shifts.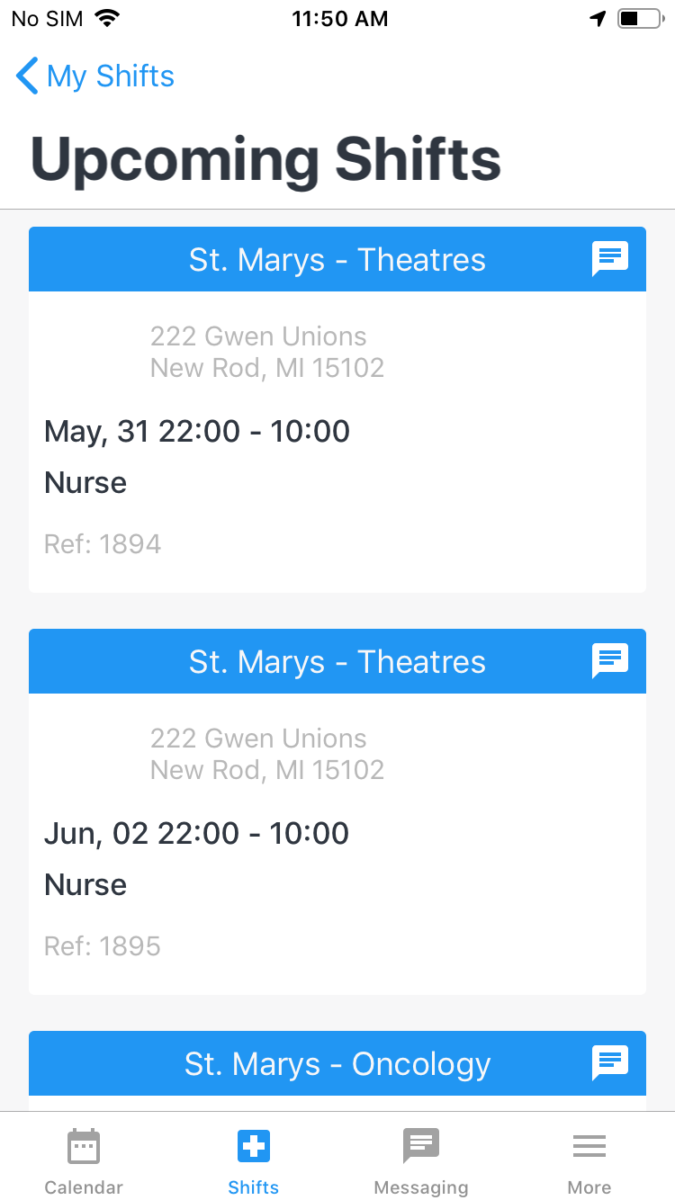 Tap "Calendar" from the main menu.
The days you're due to work a shift are marked as green.
Tap the date marked in green to view your shift.
You shift can be viewed directly underneath the calendar as display in the image below.