If you are signed out of the app, tap the "Forgot Password" link on the login page.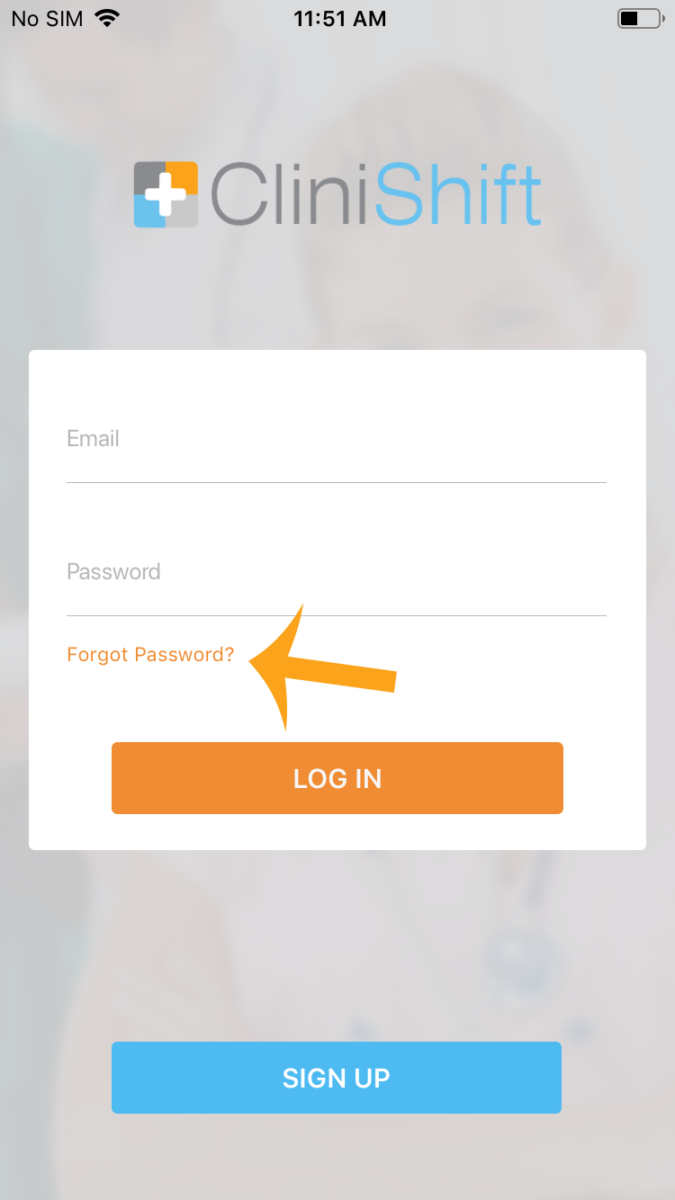 Then enter your email address and tap "Request code".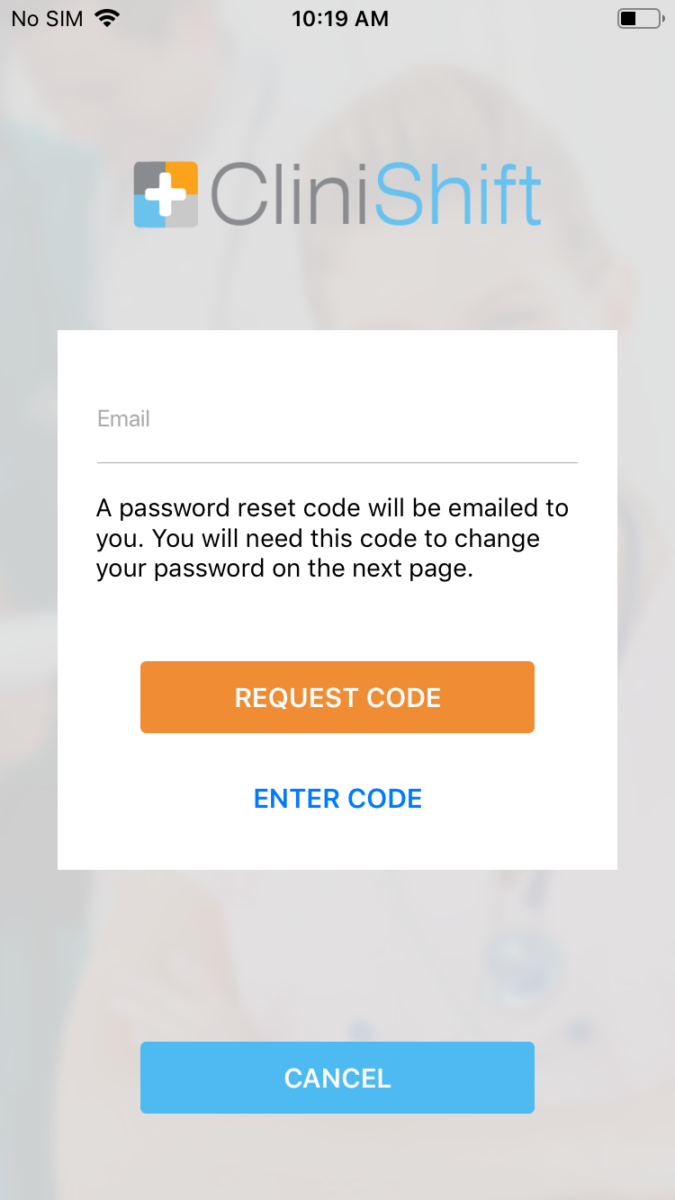 If you have previously registered with CliniShift an email will be sent to your address with a reset code.
Once you have received your code, copy it and tap "Enter code".
Then enter your code in the code field.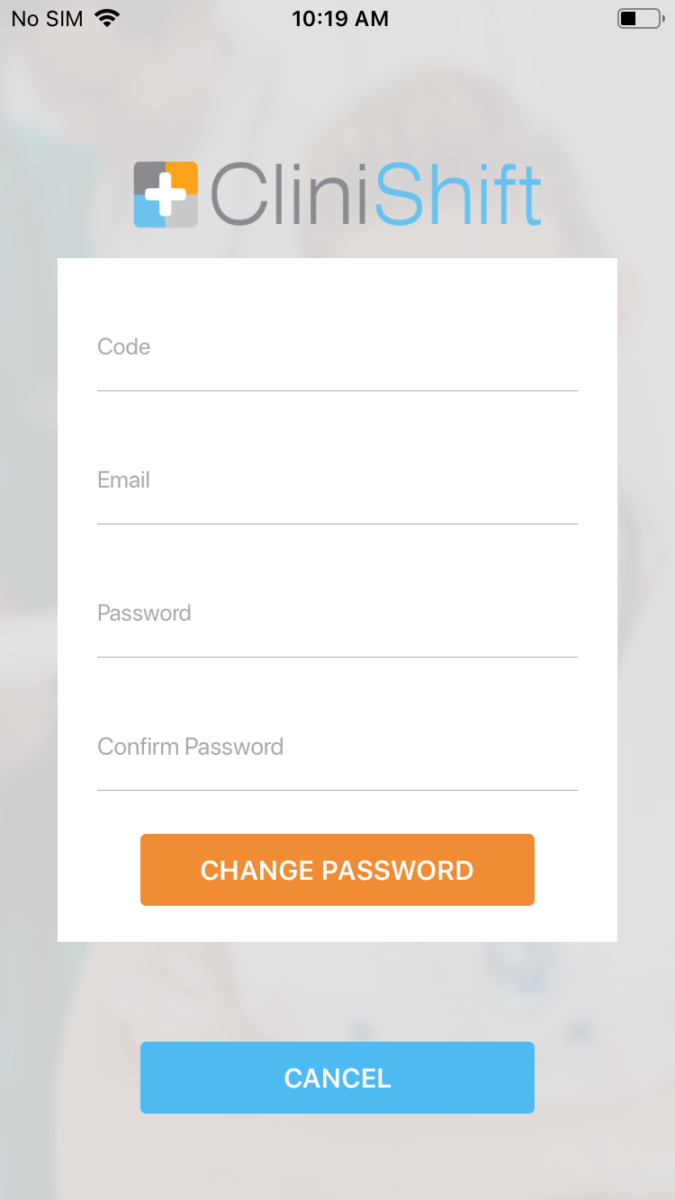 Enter your email and then enter and confirm your new password and tap "Change password"