Tap "Shifts" from the main menu.
Tap "Available shifts"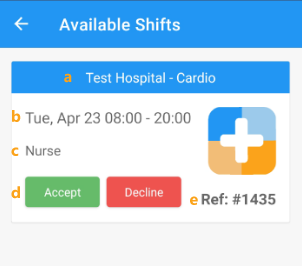 a. View name of organization and the location of where this shift is due to take place.
b. View shift time and date.
c. The type of staff member required to work.
d. Accept or decline this shift.
e. Displays booking reference for this shift.
Accepting shifts
Tap "Accept" to accept or apply for this shift.
Tap "Decline" to reject this shift.